Wednesday, December 4, 2019 Next Date
12:00 - 1:00 pm
St. Andrew's United Church, 33077 2nd Ave, Mission B.C. V2V 1J7
This event has already occurred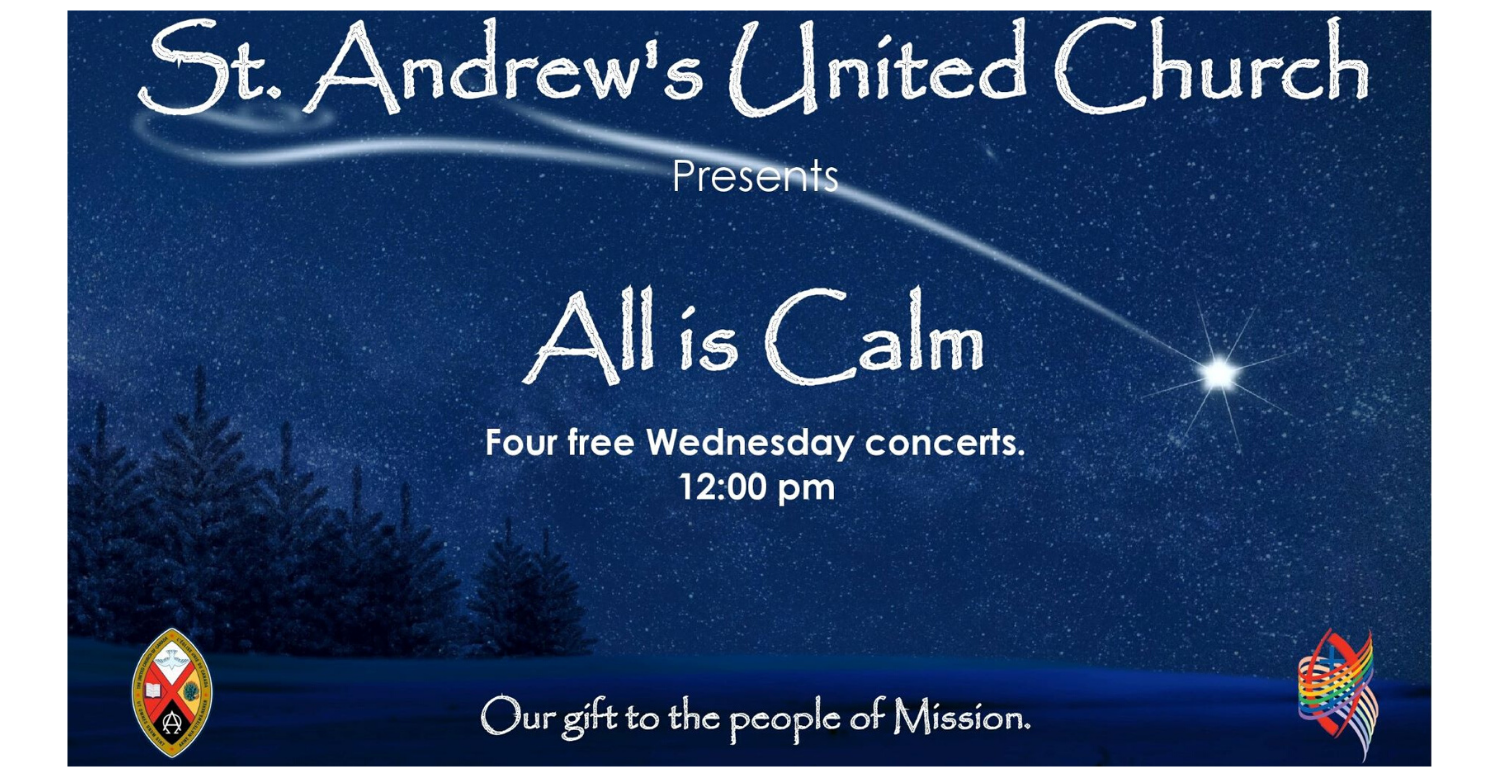 Bring your lunch and join us for an hour of music in the St. Andrew's/All Saints Anglican Sanctuary. 33077 2nd Ave (at the corner of James Street and 2nd Avenue), Mission, BC. We will provide tea and coffee.
Our gift to the people of Mission.
November 27 - Dan Hyget, violin - A musical exploration into the unknown.
December 4 - Knudson & Connaughton - Guitar, bass, humour & harmony.
December 11 - Rafael Brisebois, piano - Mission's Virtuoso returns.
December 18 - Deborah Handley & Nathan Mah - Songs for the Season of Light.