Thursday, May 23, 2019
1:00 - 3:30 pm
Downstairs Hall
This event has already occurred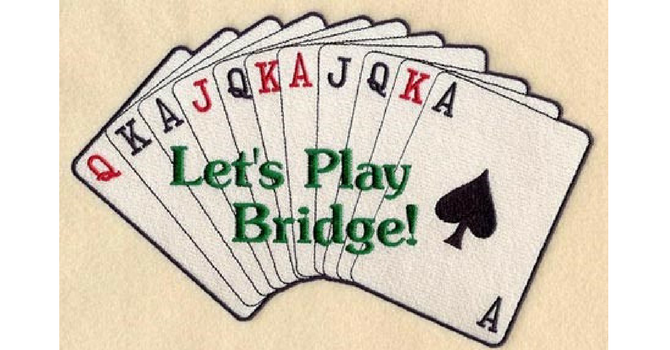 Do you play bridge? Join us for the 8th Annual Lorna Adair Bridge Tournament for Hospice on Thursday, May 23rd, from 1:00 pm to 3:30 pm, at the St. Andrew's United/All Saints Anglican Church Hall, 33077 Second Avenue (corner of James & 2nd) in Mission. This event is sponsored by St. Andrew's United Church.
There will be food and "funtastic" prizes. Donations will be accepted for the Mission Hospice Society.
You may register with a partner or as a single player (limited number of tables). To register, call the church office at 604-826-8296 by May 10, 2019.